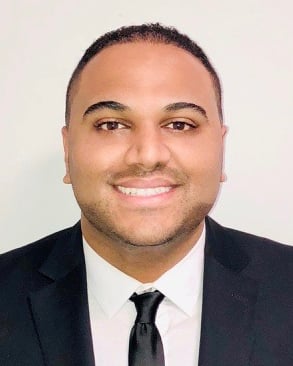 Dr. David Lewis is a compassionate general dentist committed to providing comprehensive dental care and creating long-lasting relationships with his patients. He focuses on providing high-quality care, taking extra time to understand patients' concerns and ensuring all of their dental needs are addressed.
Dr. Lewis is a graduate of the University of Pennsylvania, where he earned his Bachelor of Arts and Master of Arts degrees. He received his Doctor of Dental Surgery degree from the State University of New York at Buffalo School of Dental Medicine. After graduating from dental school, he completed a General Practice Residency at Albert Einstein Medical Center in Philadelphia, where he learned advanced skills in oral surgery, oral medicine, and general practice dentistry.
Dr. Lewis' dental focus includes comprehensive dental treatment, emergency dentistry including trauma and treatment of acute dental infection, advanced oral surgery techniques, pediatric dental care, advanced restorative dentistry, fixed prosthodontics, digital dentistry, endodontic therapy, periodontic therapy and removable prosthodontics. He is also Invisalign® certified.
Dr. Lewis is a member of the American Dental Association, the Academy of General Dentistry, the American Academy of Oral Medicine and the Delaware Valley Academy of Osseointegration. He is fluent in both English and Spanish.
Most recently, Dr. Lewis has volunteered his time and skills to the Remote Area Medical Volunteer Corps in Knoxville, TN, providing high-quality care to people in need and the Pennsylvania Mission of Mercy, giving the less fortunate access to the dental care they would otherwise not receive.
Dr. David Lewis was born and raised on Long Island, NY, and enjoys spending time with family, traveling, singing, experiencing new restaurants, cooking and exploring Philadelphia.