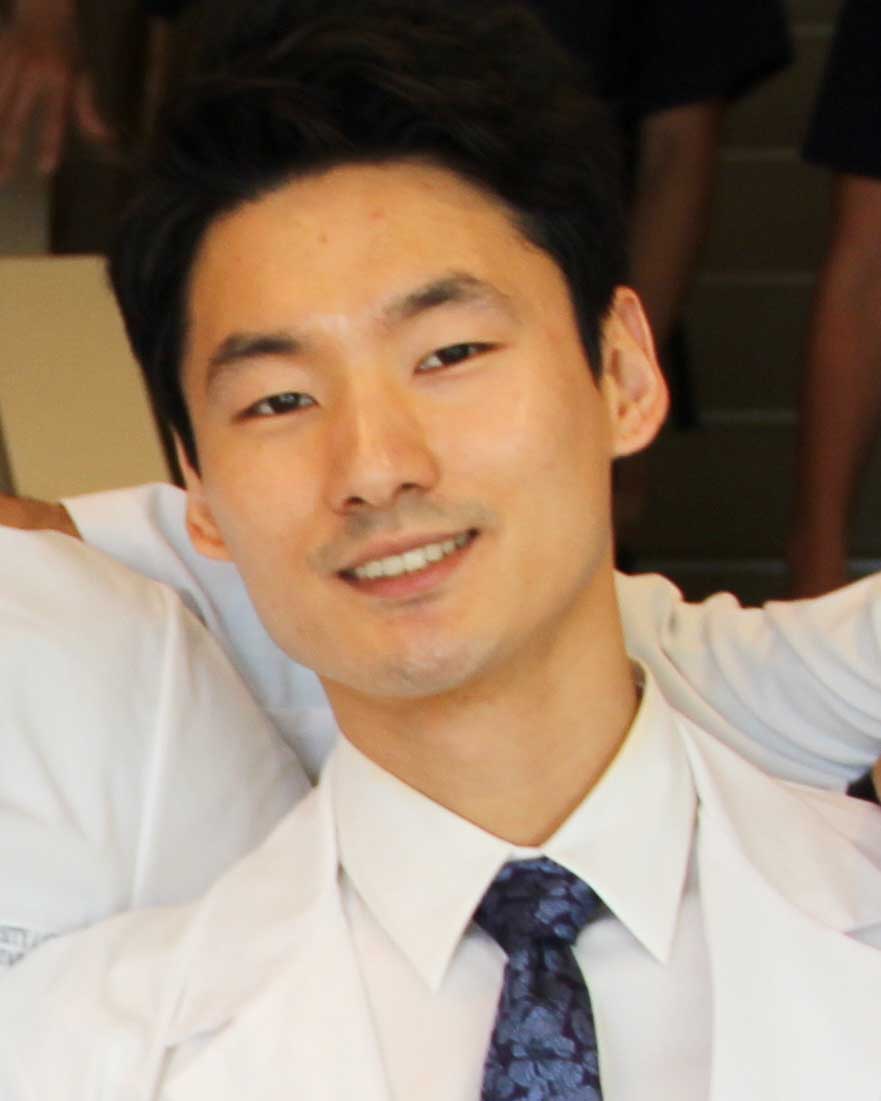 Dr. Jon Seo is an experienced dentist with a high standard of patient care. He provides a wide range of treatment options, including fillings and cosmetic services such as veneers, teeth whitening, Invisalign®, crowns, bridges, and implants. Dr. Seo also provides emergency services such as root canals and extractions.
Dr. Seo earned his Doctorate of Medicine in Dentistry (DMD) from A.T. Still University – Arizona School of Dentistry and Oral Health in Mesa, Arizona. Prior to receiving his DMD, he earned his Certificate in Dental Post Baccalaureate from University of Pacific School of Dentistry and a Bachelor of Science in Biology from San Francisco State University.
Dr. Seo enjoys furthering his knowledge with continuing education courses. He has extensive research experience in his field, most recently being published on Evaluation of Mandibular Symphysis Bone Density in Adolescents of Varying Mandibular Growth Direction Using CBCT.
Dr. Seo is very active in the community, most recently volunteering his time with ClownTown Healing, an organization dedicated to promoting health in the community, and Give Kids A Smile, a program launched nationally by the American Dental Association to provide underserved children with free oral health services.
When he's not in the office, Dr. Seo enjoys soccer and surfing. Dr. Seo is fluent in Korean.
Book Online Now
Complete the form below to book your appointment today.
Office Hours
Monday

9:00 AM – 5:00 PM

Tuesday

9:00 AM – 5:00 PM

Wednesday

9:00 AM – 5:00 PM

Thursday

9:00 AM – 5:00 PM

Friday

9:00 AM – 2:00 PM
* Open the 1st and 3rd Fridays every month
CareCredit
CareCredit is a healthcare credit card designed for your health and wellness needs. Pay for the costs of many treatments and procedures through convenient monthly payments.
Our patients leave smiling


The office is very efficient in the services that they provide.

Belinda Y.



Allure Smith was a great receptionist she help me to get my dental things in order son I was still able to be seen she has a great personalty and was very helpful thank you

Derrick S.



Everything was great

Erik B.



Prompt service and the staff is very polite

Jody Y.



Fast, courteous service

Margaret H.



Good customer service and follow up

Khalil F.



Soni is great, along with the rest of staff. I get a friendly reminder by text for appointments. Appointments are on time and my dr is great.

Jack G.



Everyone I encountered was pleasant and helpful.

Joseph T.



I had a great experience.I absolutely hate going to the dentist. I am usually very nervous about the procedure as well as the fact that it is usually very expensive, despite having dental insurance. I was calmed down by the very professional and empathetic staff at Dental Solutions (Cedarbrook). I was also informed about all of my out of pocket costs up front. My hygenist and dentist saw me on tim…

Belinda T.



Warm and friendly people that work here. Everytime I come I feel welcomed. Allure is very helpful and nice. I would recommend anyone to come here.

LeAnder W.



Convieient location. I was able to get an appointment withing the requested time. The staff is very friendly and knowledgable. The staff communicated with me during my visit to advise me as what to expect during my procedure.

Dawn B.



The way they greet you at the door. Short waiting time they explain the procedure and the cost. Call you to inform you of your up coming appointment.

Brenda N.



Service is great. Everyone is professional and friendly.

Debra A.



They treated me with respect and was all round nice

Shandra T.



Best experience

Nicole H.



Good experience the hygentist was gentle n effientent the Dr was knowledgeable and nice

Patricia K.



Thoroughness of staff and minimal wait time

Deanna S.



The staff members are courteous and professional. They go above and beyond in making the patient be at ease and comfortable. Also, the after procedure pain is limited, which I truly appreciate. I am well pleased with Dr. Blumenthal and his staff. They're amazing. Theresa D.

Theresa D.



my temp cap broke was able to come in and get it repaired in a timely manner,didn't have a long wait when scheduling an appt.

Madilynn J.



The dentist was very patient and explained exactly what she was going to do and reduced my fears. I have recommended this office to others

Sheryl V.



Pleasurable and professional caring and informative

Nicole H.



Good service and customer service

Khalil F.



Great prompt service the Dr and the staff are excellent and friendly and the procedure was,pain free

Jody Y.



Love this office

Victoria S.



Good experience

Monica B.



Loved the dentist and the staff

Sabria Y.



Exce)lent service

Mary B.



Great Service Friendly Staff

Victoria S.



Did not have a long wait.

Rhoda H.



Staffing is outstanding

Denise S.



Excellent staff and all my procedures was painless

Jody Y.



Great service and speedy!!

Loriel L.



The staff was wonderful and very helpful

Markita S.



Prompt, personal, courteous service.

Derrick S.



Everyone from front desk, hygienist, doctor were wonderful! I was very at ease, felt like I was going there for years altho it was my first time.

Maureen M.



Ms. Allure Smith was very helpful. Great service!

Kj Y.



good service, receptionist great give her a raise

Kevin C.



I feel comtable comung there

Robin M.



great staff and doctor. receptionist great give her a raise

Kevin C.



I had three extraction and three in plants and there was no pain.

Charles T.



I get high quality an friendly care at Dental Solutions

Clarence D.



I did not have to wait. The Dental Hygienist was friendly. She explained everything she was going to do. There was no pain. She did an excellent job.

Debra A.



I love dental solution because the office is clean and the staff is always pleasant….And Allureat the front desk you Rock girl.

Meredith B.



the young lady at the front desk should get a raise, she is great. my doctor is great and her assistants are great, give them a raise too.

Kevin C.



I love this office. Ms Allure Smith at the front desk was so helpful and had patience with an insurance verification. She was pleasant and supportive attentive to my needs.

Monica W.



The professionalism I receive when I came into the office from the front counter to the dr. They where excellent I'll recommend everyone to come here .the people I encounter with was Dr.Barta ,Niemah,Nicky and the front counter clerks.

Tiffany T.



staff were courteous, friendly and made me feel comfortable. this was good for me because of my fear of dentist.

Joan T.



What I like about Dental Solutions is the flexibility of their scheduler Ms. Allure to get an appointment on a short notice .

Gerald L.



The Staffing is outstanding

Denise S.



The staff and the dentist was all pleasant and informative and my procedure was pain free pain free

Jody Y.



The receptionist Allure Smith was very helpful and professional both on the phone and when I went into the office.

Evetta G.



Allure was very helpful with me getting assign to the office she was also patience she even called the insurance company for me to help me out

Nia J.



Dr. Batra did my root canal procedure, and it went great. There was literally no pain, and she was gentle during the procedure.

SquallisGreat



Convenient location, beautiful facility and friendly staff.

Trisha G.



Staff was knowledgeable, polite and made me feel comfortable on my second visit.

Joan T.



Because I have never ever enjoyed going to the Dentist before now!!!! Service is excellent and staff are warm, friendly humble, informative, engaging sincere, friendly, kind and very helpful!!! I love them!!!!!

Tanya L.



My appointments are always met my expectations: time flexibility, great services…

Jean B.



I must admit that I hate the dentist office…PERIOD!!! I was never a fan of that team. I have to say that Dental Solutions made me feel very comfortable and at ease. The office at the Cedarbrook Plaza is very tidy and the staff were very hospitable. Dr. Batra, thank you for keeping my fronts in tact, I really appreciate it.

J. G.



I enjoyed my visit everyone was nice and helpful. I would recommend anyone for Dental solutions I'm a person that hate the dentist but they did a great job.

Nicole B.



cost and dentist dedicated

Kevin C.



Our family always enjoy our visit at Dental Solutions. The staff is always friendly and thoughtful. The front desk staff Ms Allure always greats us with a beautiful smile and Ms. Soni gets us in and out at checkout with no hassle. Keep up the great work guys!

Ced S.



Dr Bruno is so personable and his dentistry is outstanding. He explained everything he was doing to my tooth and really went the extra mile to make sure I was Comfortable during and after my visit.

Brandee F.



Your staffing is outstanding, my son made appointment and I'm making an appointment for my mother awesome.

Denise S.



This business has good service and is very informative with dental care.

Cami M.



Very courteous, professional treatment.

Jeffery B.



Friendly staff, expert doctor…Dr. Batra

Shaneen N.



Emily was very professional, informative. And there was no pain.

Debra A.



Everyone was very nice, we were seen quickly

Joseph T.



Staff was courteous, knowledgeable, and not a long wait.

Roy E.



No Pain Explain everything before the procedure Bedside manner is great

Brenda N.



Dr. Batra is thorough and so is her support staff.

Michael-lynn H.



The reason for the score I gave is ; everyone I came into contact with there was very outstanding and considerate. The surgeon the did my teeth was so nice and professional. I plan to use her for the rest of my life. Furthermore I will be referring my family and friends. Thanks.

Lawrence G.



I had a great experience with Dr. Batra and her Team over the 14 months she treated me. The associates at the front desk were professional each time I visited the office. Thank you.

O B.



Friendly staff Prompt service

Darlene R.



I always have a wonderful experience at Dental Solutions. The staff treat you with respect and very professional.

Gina D.



Dr. Batra was extremely informative every step of the procedure. I have been neglecting dental treatment for years and I didn't feel ashamed being treated and informed about my oral care. Thank You Doc and Dental Assistant Tiffany Adderly. I love forward to returning in the future!

William B.



Friendly staff, knowledgeable doctors

Shaneen N.



I had my first scaling and to be honest I was scared! But Gail and Emily made the experience tolerable. Very reassuring and thoroughly considerate of my concerns, they made sure I was comfortable during the process.

Gina D.



I was very pleased with the amount of positivity from staff and cleaniness of the facility.

Marquis W.



Love the customer service, the efficient and professional staff, and ease of getting appointments

Gina D.



The staff were timely and technician was great

Michael W.



Excellent customer service, receptionist are superb, and the staff are gentle yet thorough and efficient. Great experience!

Gina D.



The hygienist did an excellent job on my teeth.

Robert F.



Dr Bruno is friendly and competent

Derrick S.



Perfect service, Dr Bruno is the best! I had a fear of dentists now I'm good

Monica P.