Posted under:
General
Posted on: March 1, 2016
Get a Taste of the Beauty and Benefits of Implants Dentistry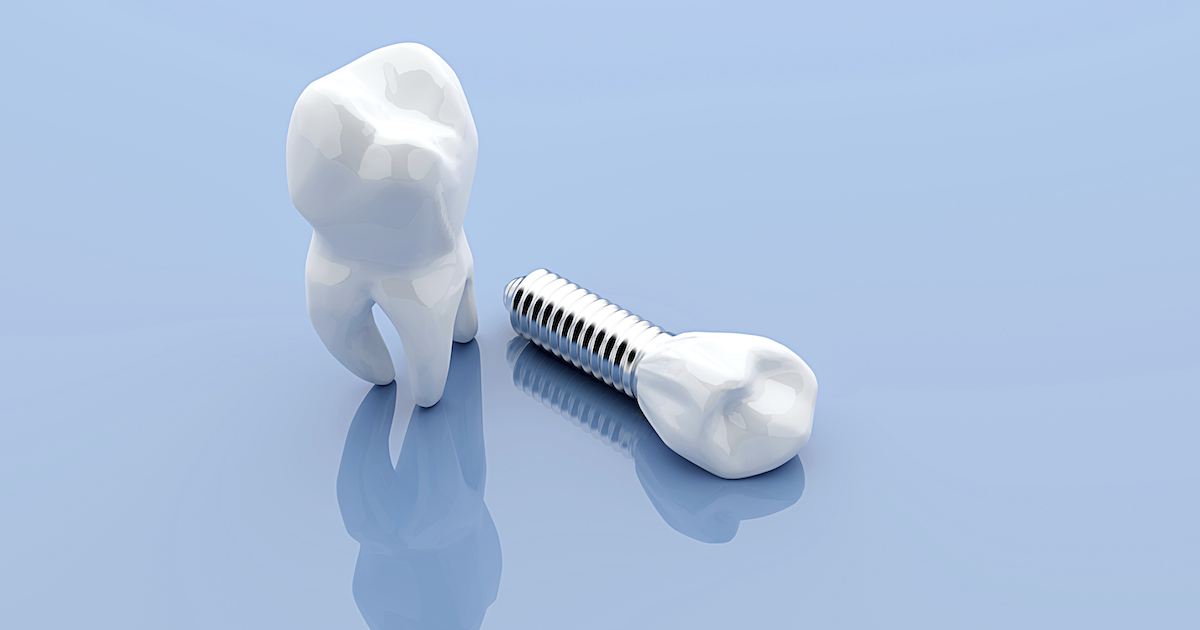 If your teeth are looking or functioning less than their best, discover how dental implants could be the remedy for you. Understand the Demand for Teeth Implants Dental experts agree that dental implants are one of the very best ways to restore or replace teeth today. They are mainly used to improve the appearance and function of teeth. With so many people experiencing dental problems as they age, teeth implants have become an extremely popular treatment. They are surgically embedded by implants dentistry specialists to support dentures and bridges for a natural look, comfortable feel, and secure fit. Smaller implants are also sometimes used in orthodontic procedures to help move teeth to a more desirable position. Let's Talk about Types of Teeth Implants While dental implants may seem new, they were actually invented in the 1950s and have proven their strength and stability over time. In the past, the two types of teeth implants offered were:
Endosteal implants – these are attached to the jawbone
Subperiosteal implants – these are placed above the jawbone underneath the gum tissue
But today, implants dentistry experts only use endosteal implants because their attachment to the jawbone provides much better long-term results. A Painless Procedure in Every Way Dental implant surgery typically is performed under a local anesthetic, which makes the procedure painless. So, no pain is experienced at the time of the treatment. After the local anesthetic wears off, the amount of post-surgical pain varies for each person. Yet in most cases, patients feel about the same amount of discomfort as after a tooth extraction. This can be easily managed with an over-the-counter pain medication. If the procedure is more complex, then a stronger prescription pain medicine may be needed. Aside from personal discomfort, many people think dental implants are also a pain in the wallet. While teeth implants tend to cost more than other restoration options, many dental practices offer financing and take insurance to provide options for affordable dental implants. You can also ask your general dentist to refer you to an affordable dental implants specialist to reduce the cost of care. To learn about our family dentistry practice in Philadelphia, call today at or make an appointment. Dental Solutions Creating Smiles offers affordable family dentistry and gentle, compassionate dental care in Philadelphia. With 11 offices in the Greater Philadelphia and Southern New Jersey Region, our offices are conveniently located with extended hours to meet your needs. At , we provide most dental services, from basic preventative care and general dentistry to specialized procedures and complete dental reconstruction. We accept most dental insurance plans and offer affordable financial solutions for any budget. Patient satisfaction is our top priority and we strive to provide the exceptional, affordable dental care and personal touch that lead to lasting relationships. A smiling patient is our greatest reward and we look forward to keeping those smiles healthy, beautiful, and bright. Discover an affordable dentist who truly cares at .