Posted under:
General
Posted on: February 2, 2016
Even the Best Dentists Can't Help You if You Don't Schedule Dental Exams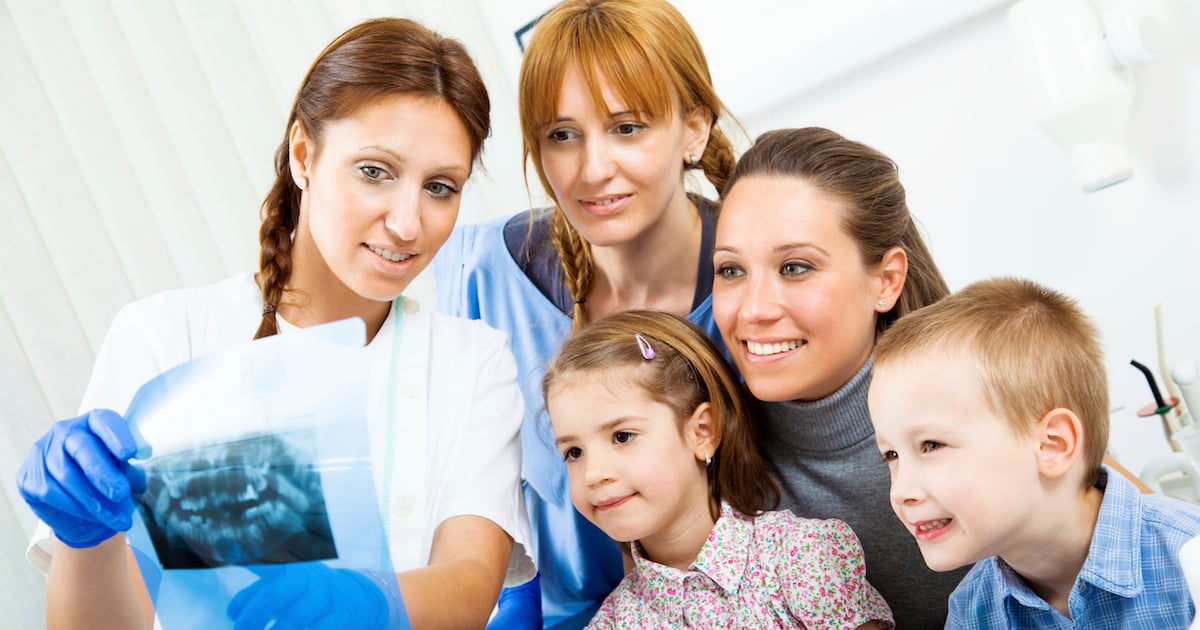 Regular brushing and flossing is essential for maintaining oral health, but seeing your dentist is still important. A dental exam allows your dentist to recognize and treat early problems with your teeth and gums even before you notice any changes or symptoms. If you have risk factors for oral cancer, letting your dentist examine the soft tissues of your mouth for unusual changes is critical. General dentistry professionals recommend having a checkup every six months. If you have ongoing dental problems or medical issues that affect your oral health, you may need more frequent exams. What to Expect During Your General Dentistry Checkup Every dentist has his or her own preferred way to perform an exam, but most or all of the following actions will occur:
Thorough examination of tooth surfaces, gums, and soft tissues inside your mouth
Periodontal probing to determine the extent of gum disease
Dental X-rays to provide a more detailed view of your teeth and jawbone
Tooth cleaning and polishing using a hand scaler or ultrasonic dental device
Demonstration of proper hygiene techniques to improve hygiene or correct problem areas
Discussion of any existing problems and formulation of a treatment plan
Referral to a specialist for advanced treatment if necessary
How You can Help the Best Dentists Provide You with the Best Care In some ways, the quality of your dental treatment is up to you. It's important to be open and honest with your dentist and communicate any concerns you may have. Be sure to do the following:
If you have dental anxiety, tell your dentist. New anesthesia options and treatment techniques can help you deal with your fear of pain or dental instruments.
Discuss any new problems or symptoms related to your teeth or gums.
Tell your dentist about any medical problems that have been diagnosed since your last visit.
Provide an updated list of your current medications; include over-the-counter medicines and natural supplements.
The Best Way to Find Dentists in Your Area To find dentists who can help keep your teeth and gums healthy for life, you should search for listings under family or general dentistry. The best dentists in your area are ready and waiting to help you perfect your smile, so make your appointment for an exam today. To learn about our family dentistry practice in Philadelphia, call today at or make an appointment. Dental Solutions Creating Smiles offers affordable family dentistry and gentle, compassionate dental care in Philadelphia. With 11 offices in the Greater Philadelphia and Southern New Jersey Region, our offices are conveniently located with extended hours to meet your needs. At , we provide most dental services, from basic preventative care and general dentistry to specialized procedures and complete dental reconstruction. We accept most dental insurance plans and offer affordable financial solutions for any budget. Patient satisfaction is our top priority and we strive to provide the exceptional, affordable dental care and personal touch that lead to lasting relationships. A smiling patient is our greatest reward and we look forward to keeping those smiles healthy, beautiful, and bright. Discover an affordable dentist who truly cares at .