Posted under:
General
Posted on: March 30, 2015
Do You Suffer From Dry Mouth?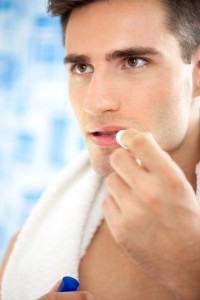 It is not uncommon to experience dry mouth symptoms at some point in your life. Most patients only experience temporary symptoms as an inconvenience. This is normally due to illness or certain medications. If dry mouth begins to interfere with daily life it may be time to discuss it with your dentist. Also known as xerostomia, dry mouth is a medical condition that affects millions of people every year. In addition to temporary illness and medications, autoimmune diseases, diabetes, Parkinson's disease and cystic fibrosis are all causes of dry mouth. If medication seems to be causing your dry mouth talk to your doctor or pharmacist about potential drug substitutions that may help prevent the condition. There are also many over the counter products, such as Biotene mouth rinse, that are designed to stimulate saliva production during the day. If left untreated, dry mouth can lead to bad breath and also make you more susceptible to tooth decay. Contact our office today to learn more about how to remedy your dry mouth.